About Us
Finding Quality Coverage with One of the Premium Health Insurance Companies in Chennai
Welcome to Policynation—We are India's best and fastest growing online and offline insurers since 2014.
Our team of 50 is nurtured to be sentient and witty, diverse and dynamic, and committed to making insurance easy, accessible and affordable. We are a team of dreamers, doers, and risk takers—turned insurance experts who let intuition and enthusiasm drive the way we operate.
Get the Best Health Insurance in Chennai with Policynation – Now Easier than Ever!
Being one of the best health insurance companies in Chennai, we are devoted to providing customers with the best health insurance benefits in the city. We understand that there are many insurance products on the market, so we strive to make ours stand out by providing policies that offer tailored coverage, generous benefits and competitive rates.
Whether you're looking to cover yourself, your family or your business, we have a variety of solutions to meet your needs. Our extensive network of providers guarantees access to superior medical care at competitive prices.
In addition to our medical policies, we offer life insurance, which can help protect you and your loved ones from financial hardship in the event of an untimely illness. These plans provide generous coverage and allow customers to customize the health insurance benefits, such as including previously acquired illnesses, to meet their specific needs.
Surprising Ways Policynation Can Help You Enjoy Health Insurance Benefits!
At Policynation, we pride ourselves in being one of the most trusted health insurance companies in Chennai. We make sure to provide our customers with exceptional service and benefits through each step of the insurance process. By maintaining transparency and providing professional advice and guidance, we empower our customers to make wise decisions when it comes to their health insurance policies.
Our primary goal is to provide extensive coverage and provide several benefits such as life-long renewal, no claim bonus, tax deductions, co-payment options and more through our policy. We also offer a slew of value-added services as well as round-the-clock customer support in case you ever face any query.
So, what are you waiting for? Get in touch with our team today to find out more about the best health insurance in Chennai. Our team of experts is always available to answer your questions and to help you choose the right policy for you and your needs.
We are an Insurtech, licensed by IRDAI, providing the latest inclusive benefits, services and technology to foster employee wellness and satisfaction. Through an unparalleled wealth of knowledge, extensive experience and client resources, we provide educational, large corporate, MSMEs and non-profit employers and their employees with comprehensive employee benefits programs.
We have thousands of people gain affordable access to disability, life, accident & critical illness benefits through the workplace — benefits that help them protect their families, their finances and their futures.
Our culture
We follow the policy of free-culture as we believe in encouraging individuals to excel in whatever they do in best possible manner. At Policynation, it is easy to find the individuals who push their limits to surpass the expectations, challenge themselves on a daily basis, and improving continuously.
Our mission
Accessibility, Affordability and Serviceability
To give customers the most imperative tech-enabled group insurance experience by offering the utmost convenience, best possible rates and delivering excellent customer service.
Vision
Ensuring insurance for everyone
Our Services
Group Health Insurance
A group health insurance policy makes sense now more than ever. Group health insurance can help make healthcare affordable for employees and their families while you can enjoy tax savings and additional benefits such as attracting quality talent and retaining your best employees.
Group Term Life Insurance
Our customised plans allow you to offer needed protection to your employees while also meeting your company's goals. Many employees do not have access to life coverage outside of work. So, whether you choose employee-paid, employer-paid or shared funding plans, your employees will appreciate the opportunity to enhance their coverage.
Group Personal Accident Insurance
Considering the lifestyle today, every employee in your organization is exposed to various risks of accidental death and disability, specifically at work and while traveling to and from the work place. In case of any such event actually happening, the Employer has a moral duty to provide compensation, hence in our opinion; this cover becomes one of the most critical covers for employees.
Our Team
Sachin Gupta
Co-Founder & Director
Excellence is not a skill. It's an attitude. – Ralph Marston
Srikanth
Lead Sales & Principal Officer
If you don't risk anything, you risk even more. – Erica Jong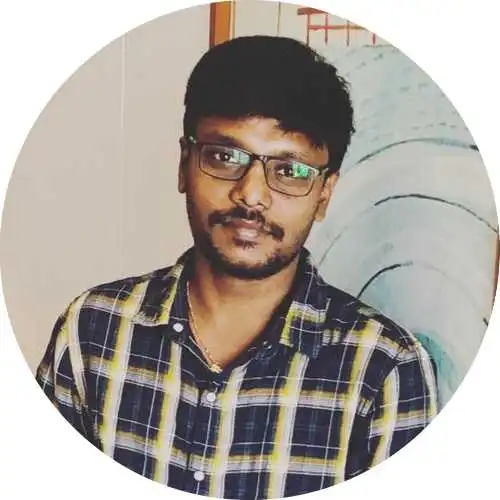 Jayakumar
Lead Tech
A goal is a dream with a deadline. – Napoleon Hill
Srinivasan
Lead Operations & Accounts
Always do your best. What you plant now, you will harvest later. – Og Mandino

Nitin Gupta
Strategic Advisor & Director
The way to get started is to quit talking and begin doing. – Walt Disney
Kaushik Tiwari
Honorary Strategic Advisor
Life shrinks or expands in proportion to one's courage. – Anais Nin

Neeraj Moorjani
Marketing/Digital Strategic Advisor
Winning isn't everything, but wanting to win is. – Vince Lombardi